We have rooms that are handicap-accessible upon request.
We have boat hookups, deep freezer available upon request to store your fish, and a bench seating with a firepit.
A boat dock is two miles away, a casino is 10 miles away, Ranchmans 23 Bar/Restaurant, and Lake Sakakawea.
Enjoy a Quiet Vacation
at Our Inn
Whether you're having a continental breakfast in your suite or doing a cozy fireplace activity, our place is sure to turn your vacation into an unforgettable one. Based in New Town, North Dakota, Van Hook Territorial Inn is the first privately-owned inn built in a 10-mile radius around Lake Sakakawea. Explore wildlife preserves, take a scenic drive, and have a good time with your loved ones at our modern inn.
Our inn is located near a hotel, which is five miles to the west of the lake. We take pride in providing you with a relaxing setting featuring comfortable accommodations and unique amenities. In addition, a business center, a guest laundry room.
Our bar and restaurant is available offsite that our clients can walk to get a bite to eat.
A Fun and

Relaxing Getaway
Conveniently located near local businesses and attractions, Van Hook Territorial Inn is ideal if you want to do various recreational activities. You can choose to spend your weekend on golf courses or historic sites, watch the best fishing tournaments during the summer, catch the best fresh fish, or have fun at rodeos next door to their horse facilities, and concerts hosted by Four Bears.  In our surrounding area, we have the best hunting season in North Dakota. No matter what the activity is, you will surely have fun and go home happy and de-stressed.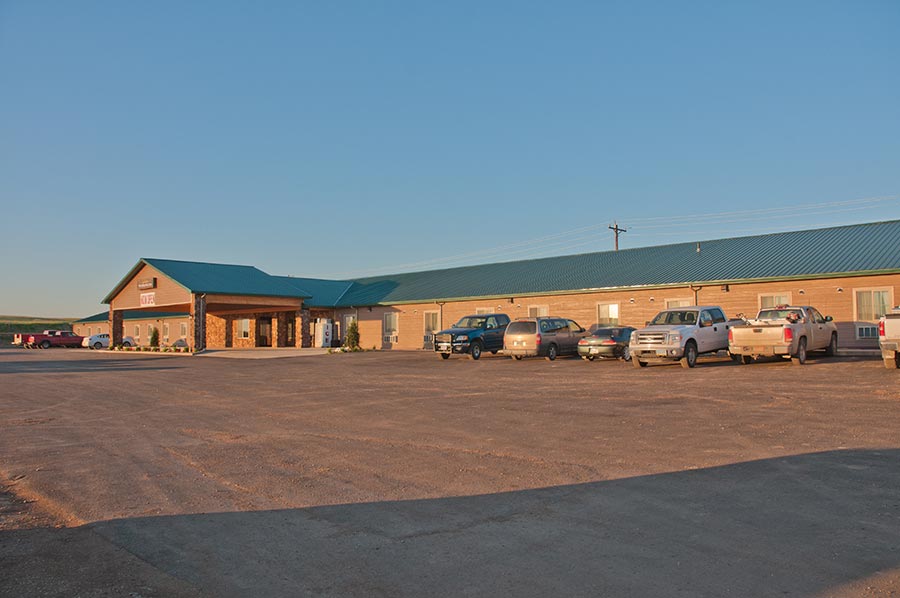 Great place to stay, nice clean rooms! Ashley the gal at the front desk was awesome as well, very helpful! ⭐ ⭐ ⭐ ⭐ ⭐
Dan Benzing
Very homey and clean. Great place to stay and right near a gas station and restaurant/bar.
Emma Iris DiAnna
Clean, comfortable place to stay in.
Micha Martinez
Great location. Laundry facilities, vending machines, ice. Very clean facilities overall. Comfy beds. Boat electrical plug-ins not very reliable, not enough power to charge multiple boats.
Grant Schmailzl
Very friendly staff, impressively clean, comfortable bed and great breakfast. Affordable. Thanks for the stay.
Ken Craig
Comfortable, clean--no complaints. 10/10, A++, 5 stars, two thumbs up, would stay again. Yee yee
Braxton Mason
Great spot! Had a terrific time while in town.
Steven Harris
My parents stayed here and thought it was a very nice hotel.
Nicole Schwuchow
Clean, good breakfast, pleasant and helpful staff.
Daniel DuMond
We stayed at this motel last week. It was an excellent motel. Clean, good service and a good continental breakfast. I'd stay there again.
Audrey Johnson
Great location, clean rooms nice to look at the lake
Shawn Yaeger
Very nice and clean room. Most residents are quiet and the staff is very helpful. Roo. Was cleaned daily as well.
Clint Sweeting
Excellent location for fishing at the van hook
Tw C
One night stay, good service no issues
Erik L
Best Accommodations in Town!!
Jackie Strickling
If you would like to spend your vacation at our inn, reach out to us today. We look forward to being of service to you!